Book now
Request an appointment
Book now
Talk to a specialist
* Mon-Fri, 10am-6pm, Sat, 10am-5pm
Biography of Dr Raul Cetto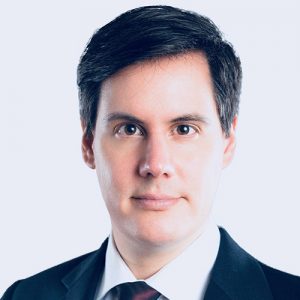 Dr Raul Cetto has had a medical career spanning over 15 years, completing over 5 years of surgical training in London during which time he developed a particular interest in facial aesthetics.
He has been awarded a Diploma in Otolaryngology and Head and Neck Surgery from the Royal College of Surgeons of England as well as completing the College's membership examinations in 2011. His surgical training led to undertaking a PhD on nasal airflow at Imperial College London. He also holds a post graduate certificate in Aesthetic Medicine and has practised non-surgical Aesthetic Medicine since 2011.
Dr Cetto specialises in Aesthetic Medicine and Skin Ageing and practices at Clinic 1.6 in Marylebone, central London where he is the owner and Lead Clinician. He uses ZO® products to treat a variety of cosmetic skin issues, having trained with having trained with Dr Zein Obagi himself at the Obagi Skin Health Institute in Beverly Hills. Dr Cetto is also a Faculty Member and Advanced trainer of the ZO Skin Health UK Academy.
Dr Cetto is an International Speaker and Key Opinion Leader in facial Aesthetics, he trains and lectures internationally. He is also a Medical  advisor and UK co Faculty Lead for Teoxane, makers of Teosyal dermal fillers and one of the largest producers of Hyaluronic Acid dermal fillers in the World. He is a member of the British College of Aesthetic Medicine as well as an honorary researcher at Imperial College London.
Alongside non-surgical aesthetic treatments, Dr Cetto has an aspiration to advance the use of dermal fillers to correct the effects of medical conditions, for example he can improve asymmetries seen in facial palsies including Bell's palsy, correct cleft lip scars, and perform non-surgical rhinoplasty. Having trained as an ENT surgeon, Dr Cetto has a particular interest in performing nasal valve collapse correction, often producing immediate improvement in quality of life for his patients.
Biography of Dr Catharine Denning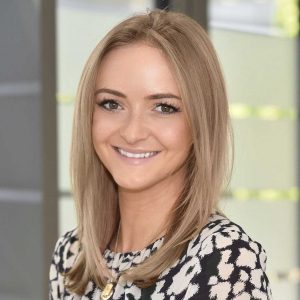 Dr. Catharine Denning is a Medical Director of Clinic One Point Six. She is a GMC registered medical doctor with 7 years experience. As an advanced cosmetic doctor who specialises in minimally invasive skin and facial enhancement procedures, she prides herself on providing a holistic, 'whole-face' approach to care and giving natural results with her famously gentle touch.
Dr Denning's mantra is 'making you look good for your age, appropriately good for your age'; She performs thousands of injectable treatments a year and has perfected her ability to make people look the best version of themselves and her patients always leave the clinic looking refreshed with a youthful glow.
She decided to leave full time NHS work 5 years ago in order to focus on giving her patients the time, service and dedication they deserve and focus on her passion; Aesthetic Medicine. She has since obtained a masters (level 7) qualification in injectable treatments and cosmetic dermatology and has been hand picked by several medical skin care brands and luxury, lifestyle magazines to represent them as a medical expert; these include Skinceuticals, Curel and Women's Health Live.
Dr. Catharine has a background in anatomy, research and surgery, having trained in the West London NHS Trusts. She won the Association Award for outstanding achievement on graduating and was awarded the prestigious Clinical Anatomy Fellowship at Barts and The London School of Medicine in 2015 where she lectured and mentored medical, dental and surgical trainees.
Being actively involved in research, academic publications and university lecturing, she feels it is very important to practice only safe, evidence based medicine and it is important that this mind set is encouraged in the industry and as such she teaches and mentors other doctors at the Harley Academy.
Biography of Dr Pratish Dholakia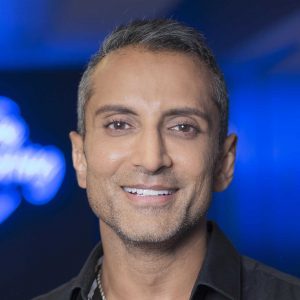 Dr Pratish Dholakia is an advanced aesthetic medicine practitioner, who specialises in bespoke treatments maintaining a natural look. He prides himself on developing a long-term relationship of trust with his patients, assisting them to maintain a glowing, refreshed appearance, whilst guiding them towards the treatment best suited to them. He is renowned for his gentle injection technique and patient-friendly manner.
Having practiced facial aesthetics since 2004 he is highly experienced. He is regularly recommended by patients whose friends and family have commented on how fabulous they look, without realising that they have had any treatment.
Pratish is a trainer and examiner for the Level 7 (Master's Level) qualification in injectables. He qualified as a dentist in 1995, and then became a Fellow of the Royal College of Surgeons, teaching and working in the Maxillofacial and Oral Surgery department at King's College Hospital.
Pratish continues to work as a cosmetic dentist in one of the leading private practices in the City. He has a deep knowledge of facial anatomy, and advanced skills in aesthetic medical techniques.